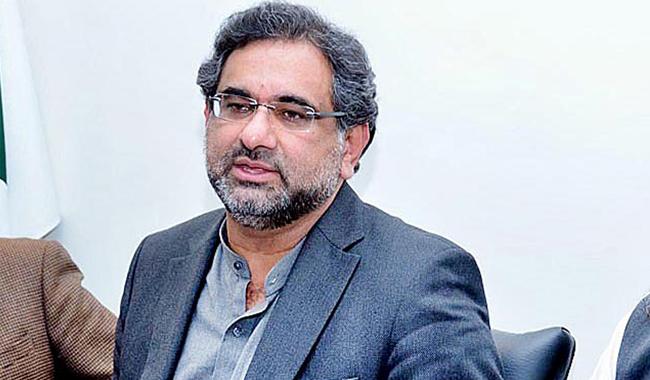 ISLAMABAD: Prime Minister Shahid Khaqan Abbasi reiterated on Monday that Islamabad wants peace in neighbouring Afghanistan.
Speaking to the British High Commissioner, who called on him here, Abbasi said that Pakistan's campaign for peace in the region had successfully been going on.
We have rendered countless sacrifices for the elimination of terrorism, the prime minister told the UK diplomat in the meeting, which also discussed bilateral trade, situation in the region, Afghanistan and the role of Pakistani community living in Britain.
The UK high commissioner said that the newly-appointed British trade minister would soon visit Pakistan.