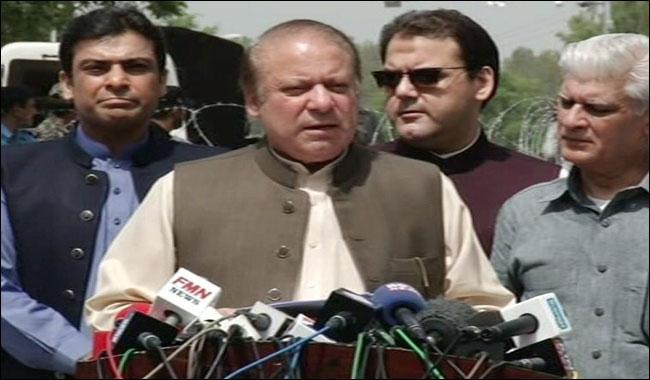 Islamabad: Prime Minister Nawaz Sharif has said that he had just recorded his statement before the JIT, and all the records of properties had already been with the relevant authorities including Supreme Court.
Talking to media after appearing before the JIT, Nawaz Sharif said, "Me and my whole family has presented themselves for accountability, almost one and half year ago I offered to form a judicial commission, had my offer was not political gimmicks this issue would have solved by now."
"We have underwent accountability in every regime and during PPP regime in 1972 when I just had passed out from the college. Musharraf's dictatorship also grilled us threadbare but could not find anything and only found a fake plane hijacking case to be registered against us."
Today we presented ourselves for accountability in our own government. Our rivals never found anything wrong against us.
Whatever is happening it doesn't have anything to do with corruption, its all about our family businesses which is being politicized, he said.
But don't forget, a major JIT is about to be formed, people's JIT all will clear it all.
I presented today because we are answerable to the law, if these agenda factories are not closed soon national security will be at risk.
Me and my family will come out vindicated from this and we will win next polls with overwhelming majority.
I will tell more in coming days, he concluded.