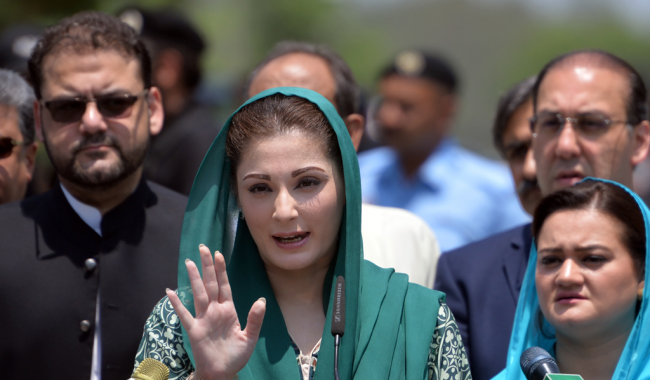 LAHORE: Former prime minister Nawaz Sharif's daughter Maryam Nawaz on Thursday said people not any court would decide fate of his father.
Speaking at women convention of the Pakistan Muslim League Nawaz, she said "your leader did not get justice, issue has come into people's court, and I have brought this case here".
"Now that the case has come into the people's JIT and their court, it needs to be decided emphatically".
She said mothers and sisters from Lahore will become a bulwark against conspiracies. "Lahore will respond on September 17 to conspiracies that have been hatched for the last four and a half years".
In an obvious reference to Pakistan Tehreek-e-Insaf chairman Imran Khan, she said those who chose to become pawn should know that people have decided in the favour of Nawaz Sharif and it would have to be accepted.
"People will decide (matter of) qualification and disqualification".
She said those who called Metro Bus project Jangla Bus and mocked the plague of dengue fever would not get votes.
"people were calling Shahbaz Sharif (for help) when adversity of dengue befell them"