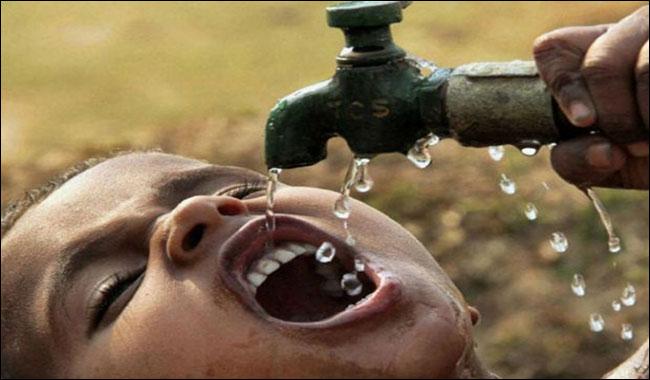 KARACHI: In most of the Sindh's cities piped water supply system has become obsolete and dysfunctional due to decay and lack of maintenance.
Sindh is the second largest province of Pakistan in population. Just under half of the population is urban dwellers, mainly found in Karachi, Hyderabad, Sukkur, Mirpurkhas, Nawabshah, Umerkot and Larkana. The status of water supply, sanitation and hygiene is below satisfactory level.
According to a report, issues faced in respect to water supply include irregular frequency, declining institutional capacities of municipalities and line departments (to manage and maintain the systems), poor quality (mixed with Arsenic and other impurities), lack of awareness to recognize water as a service with a cost factor associated with it, poor recovery of water bills, stress on the existing sources of water and swift changes in the institutional arrangements.
Sindh Sanitation Strategy, prepared by the Government of Sindh informs that 49 percent households have access to safe excreta disposal facilities. The situation analysis, done during the preparation of the strategy, highlights many issues.
Unplanned development of settlements and houses therein, absence of scientifically prepared master plans, encroachments on sewers and drains, poor sitting of market places, uneven street levels, defective construction practices, absence of public toilets, absence of waste water treatment facilities, poor status of solid waste management, menace of plastic bags, rise in livestock population inside urban centres, blocking of drains due to unchecked dumping of solid waste management, political interference in the working of line departments, absence of trained and manpower and lack of monitoring of schemes are some of the core factors that impact the WASH scenario in the province.
The Sindh water commission in its report recently has noted that the people all over the province are not being provided safe drinking water in accordance with the World Health Organisation's standards. The commission was formed in December 2016 on the orders of the Supreme Court of Pakistan, comprising Sindh High Court judge.
The commission, in its report forwarded to the apex court, has underscored the awful condition of water supply and its sanitation in the province, pointing out mismanagement, incompetence and negligence on part of authorities in ensuring the provision of safe drinking water to the people.
According to commission's report there are 414 places in the province, where drainage water is disposed into Indus River or its canals. It further states that people all over the province were not being provided drinking water in accordance with the parameters set by the WHO.