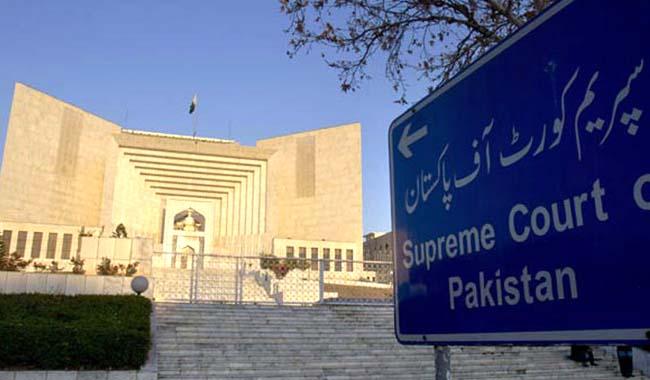 ISLMABAD: When the Supreme Court on Tuesday resumed hearing into Panama JIT report, the prime minister's counsel Khawaja Harris Ahmed stated that Nawaz Sharif does not own any offshore company.
Responding to PM's lawyer, chief judge of the three-member bench Justice Ijaz ul Ahsan observed that the court is not commenting on the conclusion and a trial court will decide whether to accept or reject it.
On Monday, the Sharif family, in the objections submitted to the SC, termed the JIT report as 'farce', 'one-sided', 'breach of due process', 'illegal' and 'inherently biased and unfair'.
Khawaja Haris and Dr Tariq Hassan on behalf of Nawaz and Finance Minister Ishaq Dar respectively filed objections to the JIT report, praying the apex court to reject the findings besides dismissing the petitions filed by PTI, Jamaat-e-Islami and Sheikh Rashid.
In their objections, the Sharif family contended that the JIT members exceeded their jurisdiction and authority conferred by law in obtaining documents from abroad by hiring firms and thereby not only wasted time but also public money in rendering an incomplete, inconclusive and legally untenable and inherently defective report.
They also objected to the hiring of a UK-based firm Quist, admittedly belonging to Akhtar Raja (a cousin of Wajid Zia, the JIT head), saying Raja was also reportedly a PTI worker and the hiring was illegal and unsupported by law, and did not qualify as permissible in terms of Mutual Legal Assistance under Section 21 (g) of the NAO, 1999.
"In the entire report, there is absolutely no incriminating evidence against me in terms of the subject matter of the investigation order," the Sharif family contended.