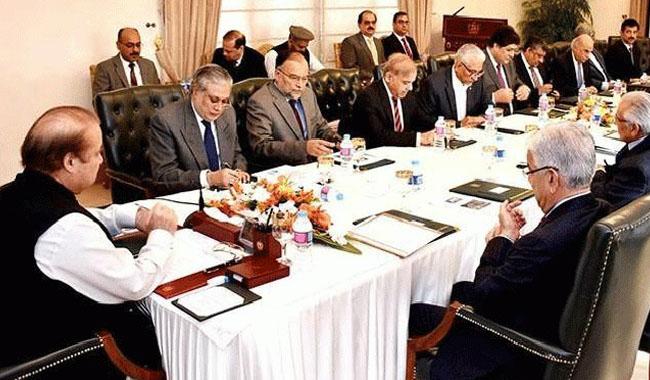 ISLAMABAD: Prime Minister Nawaz Sharif on Monday chaired a consultative meeting following the first hearing of the Panama case after submission of JIT report in the Supreme Court.
The meeting was attended by federal ministers, advisers and special assistants to the prime minister at the PM House.
The premier's legal team briefed him on Monday's hearing.
The meeting also discussed a counter strategy to respond to the opposition parties' protest policy.
Meanwhile, Speaker National Assembly Ayaz Sadiq called on Prime Minister Nawaz Sharif at the PM House.
This was the Speaker's second meeting with the premier in recent days.
Sadiq discussed with the prime minister the National Assembly's proceeding in context of prevailing situation.
Legal matters were also came under discussion in the meeting.