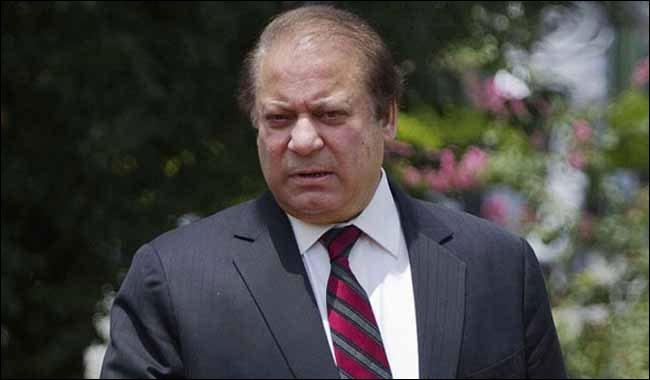 ISLAMABAD: Prime Minister Nawaz Sharif met his close aides including Finance Minister Ishaq Dar, Interior Minister Ch Nisar, Defence Minister Khawaja Asif and other senior advisers before his Panama JIT appearance today.
All you want to know about Panama Leaks case
Punjab Chief Minister Shehbaz Sharif has also reached the PM House and he may go along with the prime minister to Federal Judicial Academy (FJA), where the JIT is conducting all the proceedings.
Read more: Possible questions by JIT and their expected replies by PM
The JIT is carrying out investigations into the Panama Leaks case in line with the directions of the Supreme Court.
Dar briefed the prime minister about the possible questions the six-member panel may ask. Ch Nisar apprised the PM over security arrangements being made around the FJA.
Read more: History being made as PM appears before JIT today
During the JIT investigations, the prime minister is expected to reply to 13 questions raised by the Supreme Court.
As far as the security arrangements are concerned, Inspector General of Islamabad Police Muhammad Khalid Khattak has ordered provision of security to the prime minister according to the Blue Book due to which a large number of personnel of police, traffic police, Special Branch, FC and Rangers are deployed and snipers have also taken positions on rooftops of the buildings around the FJA.
Read more: JIT finds Maryam's tweet of two Holy verses also obstructive!
A bullet-proof dais is replaced with wooden outside the building from where PM Nawaz may address the media.
Earlier today, the personal security staff of the PM earlier visited the judicial complex and reviewed the security arrangements. However, later it was decided by the prime minister that he would not travel with his security protocol and will appear before the JIT as a common man.