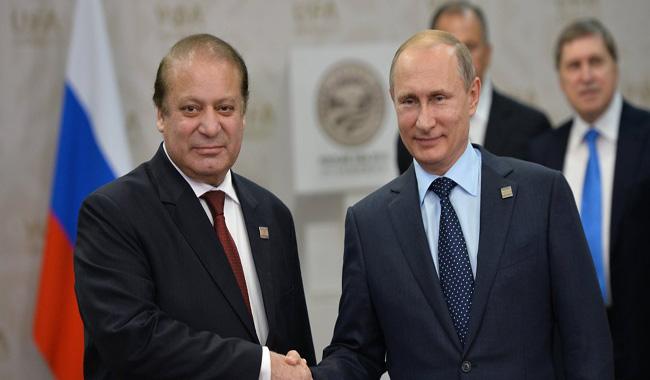 ASTANA: Prime Minister Nawaz Sharif and Russian President Vladimir Putin met on Friday in Kazakhstan, Geo News quoted sources as saying.
According toe the TV channel, the Russian leader congratulated Pakistan for becoming a full member of the Shanghai Cooperation Organization (SCO).
Both the leaders are in Kazakh capital to attend the 17th meeting of the Heads of the State Council summit. The prime minister and the Russian President discussed issued of mutual interest and bilateral relations during the meeting.
Earlier, Prime Minister Nawaz Sharif along with his delegation attended the meeting of the Heads of State Council of SCO.
Expressing gratitude to the member countries for supporting Pakistan's permanent membership to the organization, PM Nawaz said it is a historic day for Pakistan to become the full member of the organization.
Prime minister's advisor Sartaj Aziz, minister for commerce Khurram Dastgir Khan and minister of state for petroleum Jam Kamal are also accompanying the Prime Minister.