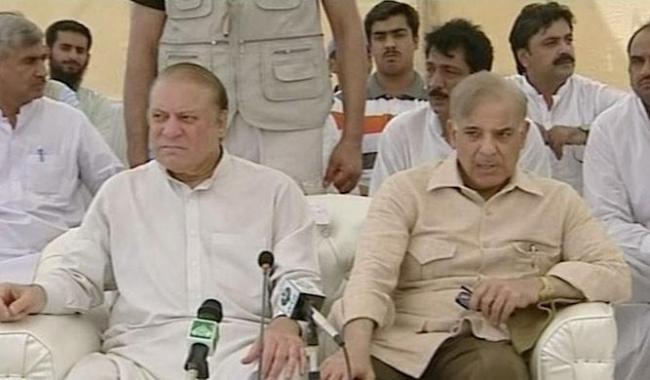 BAHAWALPUR: Prime Minister Nawaz Sharif on Monday said that the Bahawalpur oil tanker incident will be investigated thoroughly and those found guilty of negligence will be punished.
The prime minister, who cut short his UK visit, came here to meet the victims of oil tanker fire and the heirs of the deceased.
PM handed over the cheques to the injured during his visit to Victoria Hospital where many of the affected are being treated. The government has announced a compensation of Rs 2 million for the victims.