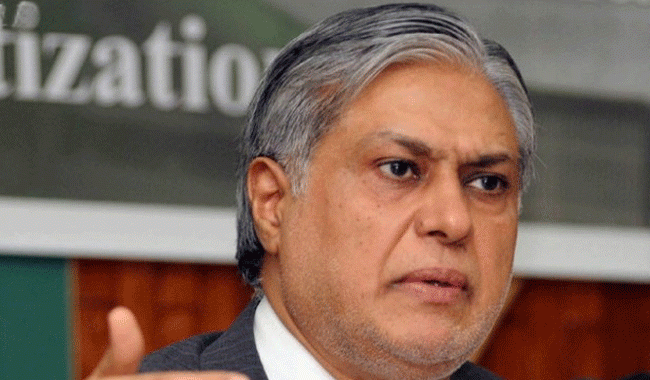 ISLAMABAD: Finance Minister Ishaq Dar said on Monday that Prime Minister Nawaz Sharif's name had not been mentioned in the Panama Papers.
Speaking to media after appearing before the Joint Investigation Team (JIT) here, he said he had given answers in detail to all the questions posed to him by the JIT.
He rejected an impression that he was summoned twice by the JIT, saying he had only been called once to appear.
Dar said there has been a spectacle in the country for the past 23 years.
Dar said that fake references were fabricated during the Musharraf era and termed his earlier confessional statement as a trash.
The finance minister claimed that those whose names are mentioned in the Panama Papers were heads of political parties.
He said that Paksitan is poised to rank among top 20 economies within next 12 years.
The minister said that political parties were hatching conspiracies against the prime minister.
It is hurtful that Maryam Nawaz is being summoned by the JIT. I would also feel the same if Imran's sister is summoned by the JIT in any case.