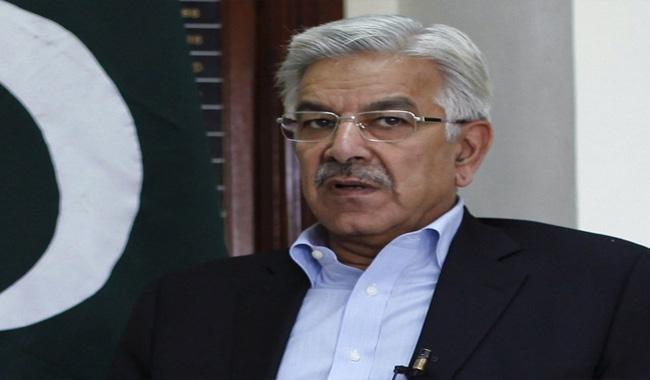 ISLAMABAD: Foreign Minister Khawaja Muhammad Asif on Tuesday said that Pakistan Muslim League-Nawaz (PML-N) pays whole respect to the institutions and avoids the politics of confrontation. He was talking to Geo News.
The minister said that the world would witness the popularity of former Prime Minister Nawaz Sharif among the people during his travel to home via GT Road Lahore, where a huge crowd would welcome him to express solidarity and trust.
Asif said that they had implemented the Supreme Court's verdict that disqualified former Pm from holding any public office, adding that PML-N leadership respects the institutions and does not believe in the politics of confrontation.
Replying to a question on energy crisis, the minister said that the menace of loadshedding would be addressed before the next general elections.
He further said the masses would vote PML-N in the next general election for its performance and policies that keep the country on the track of development.