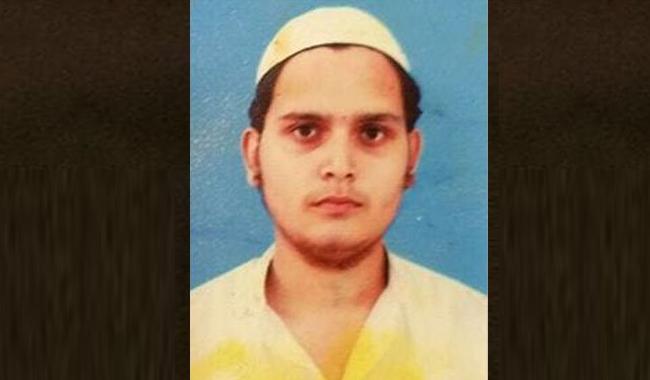 KARACHI: Senior Superintendent of Police (SSP) Malir Rao Anwar Ahmed on Monday said that police are searching for Abdul Karim Sarosh Siddiqui, a central commander of ASP and a dangerous militant described as the mastermind of the attack on Izharul Hassan on the first day of Eidul Azha.
According to SSP, police are carrying out raids across the city to apprehend a student of engineering university who allegedly attacked Muttahida Qaumi Movement (MQM) leader Khawaja Izharul Hassan on the first day of Eidul Azha.
The suspected militant, who has alleged affiliation with newly-emerged outfit Ansar-ul-Sharia Pakistan (ASP), managed to escape a raid conducted by a police team led by Senior Superintendent of Police (SSP) Malir Rao Anwar Ahmed on Monday in the city's Gulzar-i-Hijri area.
Siddiqui, who was injured during the raid before fleeing, is a former student of Applied Physics at the University of Karach, said police.
He is said to be a close friend of another suspected militant, Hassan, who was killed during the assassination attempt on Izharul Hassan.
Earlier, police along with intelligence personnel, on a tip-off raided various houses in Gulzar-i-Hijri area of Karachi. Where an encounter took place and after heavy exchange of fire a policeman embraced martyrdom while the suspected amilitants managed to flee the scene.
While, Police took Siddiqui's father Sajjad into custody and conducted a raid in defence area on his information, and nabbed Ansarul Sharia Karachi chapter's spokesperson.
Izhar, the leader of the opposition in the Sindh Assembly, escaped an assassination attempt on Saturday when he was returning from Eid prayers. One of the assailants was killed in the cross fire, along with one of Hassan's guards and a teenager. Four other people were reported to be injured.
Meanwhile, Sindh Chief Minister (CM) Murad Shah, accompanied by Khawaja Izhar and PPP leaders visited the residence of Muhammad Kamran, the father of the teenager ho was killed in the attack, and offered condolences to the family. He assured Kamran the killers of his son, would be brought to justice.
Additional Inspector General Mushtaq Maher briefed Murad Shah about progress made in the case so far.
Sindh CM Shah announced that a security audit and verification of students would be undertaken in each educational institute "to ascertain if they are breeding terrorists".
"It is quite painful to see highly-educated people involved in terrorism… Academically we will have to review our education system to make it more efficient, and simultaneously we will have invest in a cyber system to keep necessary checks on social media which is importing terrorist proclivities through wire services," he said.