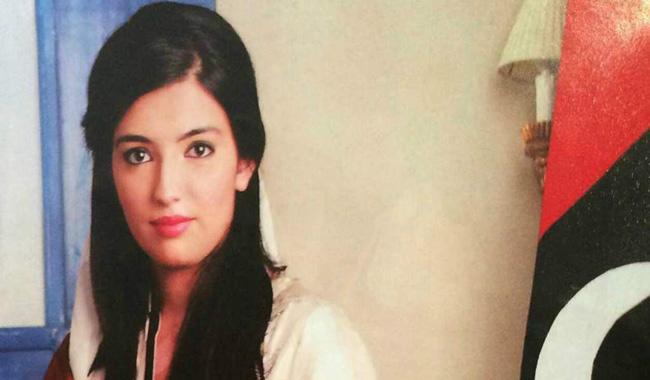 KARACHI: Aseefa Bhutto Zardari has stressed that rapid population growth is an issue that cannot be seen in isolation from development, as the effects of population growth affect all development sectors.
Speaking as a guest of honour at the 6th meeting of the Sindh FP2020 Working Group here, she pledged her support for the objectives of the FP2020 Working Group on unchecked population growth.
The meeting was chaired by Dr. Azra Fazal Pechuho, MNA and the Chair of Sindh FP2020 Working Group.
Aseefa Bhutto Zardari said she may also visit rural and remote areas to play her role to mobilise young women and girls so that Sindh can achieve its policy objectives under international commitments made by Pakistan.
Dr. Azra Fazal Pechuho, while chairing the meeting said that Planned Parenthood is one of the ways to address poverty.
She pointed out the need for integrating Life Skills Based Education (LSBE) methods into the curriculum so that adolescents are educated about their basic needs of nutrition, hygiene, planning their future and other needs.
Shahnaz Wazir Ali, Coordinator for Public Health OversightCommittee, Sindh said that the efforts by the Sindh FP2020 Working Group are regarded as best practice by other provinces.
Dr. Talib Lashari, Technical Advisor, CIP and Focal Person,FP2020 gave a detailed presentation on linkages between planned parenthood and socio-economic development and the status ofimplementation on CIP activities in Sindh.
The representative from the Finance and Planning and Development Departments also committed their support in the ongoing work towards achieving Sindh's FP2020 goals.
The meeting was attended by the members of FP2020 Working Groupconsisting of multiple stakeholders, including public sectororganisations; USAID and its partners; United Nations Fund forPopulation (UNFPA); non-government organisations, professionalorganisations like Society of Gynecologists of Pakistan (SOGP);NCMNCH; donors and other development partners.