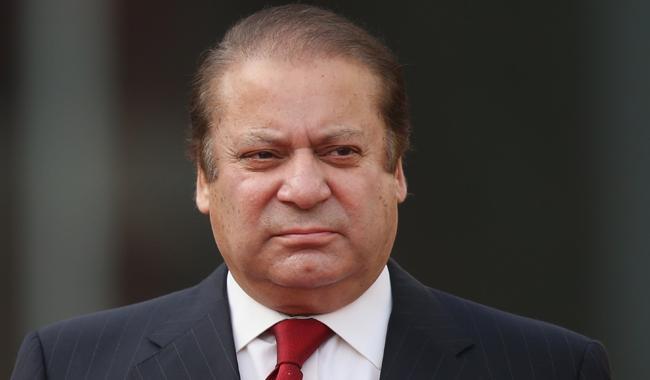 LAHORE: Former prime minister Nawaz Sharif on Thursday said preventing a confrontation among state institutions was not his sole responsibility, expressing his vow to continue his struggle against violation of sanctity of ballot.
In an interview with BBC Urdu, he said it was incumbent upon everyone to oppose confrontation amongt state institutions and do not let state of confrontation emerge.
To a question whether Pakistan is also heading to a situation like Turkey which pitted the people against army in Turkey, Nawaz Sharif said he was not in favour of any collision among institutions.
He dispelled the notion that he had rocky relations with all the army chiefs, saying he had good relationship with few of them. "I have never deviated from Constitution," he said. Nawaz Sharif said he doesn't agree with anyone who doesn't believe in rule of law".
The former prime minister said whatever those who ran the country, particularly dictators, did to Pakistan was a receipe for Pakistan's destruction.
He claimed that Musharraf and few of his adies were against him when he was ousted in military coup. "Rest of the army was not aware martial law has been imposed".
The veteran politician said he has diagnosed the disease that has caused all the troubles and ordeals in the country.
"It is essential to determine a direction for the country, and it would only be possible when we will respect the sanctity of vote".
He said he would continue his struggle for restoration of sanctity of ballot. It is not a protest, it is a campiagn instead"
He refused to talk about Imran Khan in the interview and responded to question regarding Asif Zardari, saying he has not demanded anything from Zardari, nor does he intends to do so.