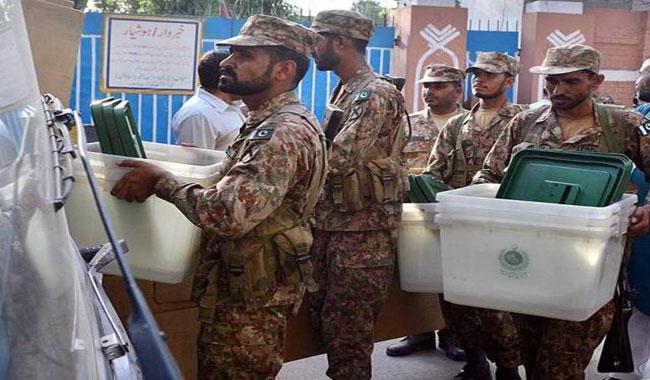 LAHORE: The printing of ballot papers for NA-120 bye-elections has begun under the supervision of the Pakistan Army.
According to the Pakistan Election Commission, 350,000 ballot papers will be printed for the NA-120 by-elections. The army will expectedly foresee the printing procedure as well as the duty of delivering the ballot papers to polling stations will also fall upon the army.
The printing procedure will be pursued at Printing Press Lahore, bringing the names of 44 candidates from Pakistan Muslim League-Nawaz (PML-N), Pakistan Tehreek-e-Insaf (PTI), Pakistan People's Party (PPP) and other political parties and independent candidates on the ballot papers.
The Election Commission said that their staff is being trained for the bye-elections to be held on September 17.