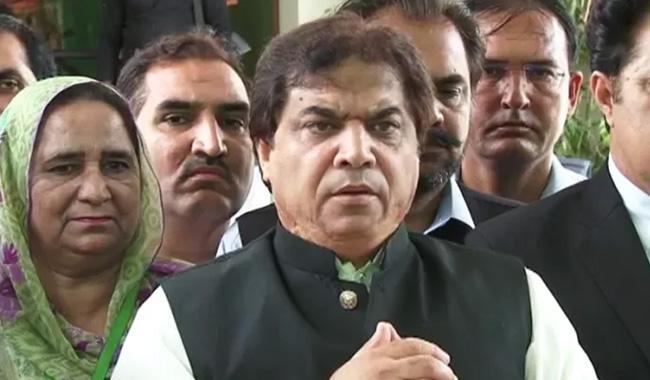 ISLAMABAD: Pakistan Muslim League-Nawaz leader Hanif Abbasi submitted documents containing details of Imran Khan's asset in the Supreme Court on Saturday.
These details were submitted to the Election Commission of Pakistan by the PTI chief with his nomination papers during r 2003-2006.
The documents, however, do not make any mention of the sale of Imran Khan's London flat, back in 2004. It is also devoid of the fact that Imran Khan took loan from ex-wife Jemima Khan for the purchase of his residence at Bani Gala.
The PTI funding case was filed by Hanif Abbasi, seeking the dismissal of Imran Khan and PTI Secretary General Jahangir Tareen for concealing of asset details and financial records along with the ownership of offshore companies.
The case is being heard by a three-member bench headed by Chief Justice Saqib Nisar. Due to the absence of important details in the documents, chief justice demanded a proper explanation for 160,000 pounds, that were spent for the buying of Bani Gala property, bought under Jemima's name.