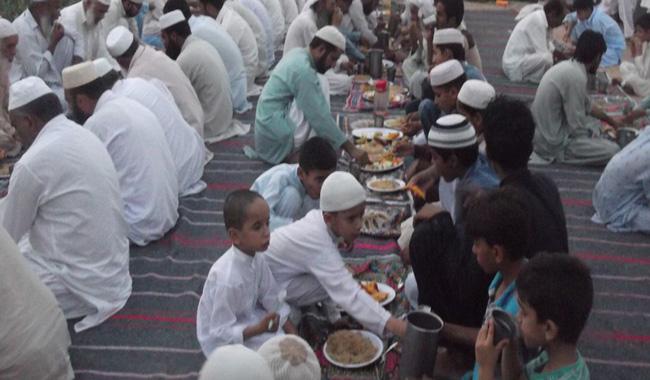 ISLAMABAD: Punjab government would establish Madni Dastarkhwans to provide free Sehri and Iftari facility to the poor, said Special Assistant to Punjab Chief Minister Punjab Muhammad Nawaz while chairing a meeting in Sargodha on Saturday.
He said the government would provide meal, cool juices and water to the poor people to provide relief to them in the holymonth of Ramazan.
He said Madni Dastarkhwans would be set up on the directivesof the chief minister Punjab.
The Holy month of Ramzan is expected to begin from May 28, 2017, and is likely to end on June 25, Geo New quoted Metrological Department as saying on Friday.
Muslims all over the world fast during the days of this month and make special prayers at night. The month of Ramzan traditionally begins with a new moon sighting, marking the start of the ninth month in the Islamic calendar.
During this period, The Muslims who keep fast abstain from food, drink, and other certain activities during daylight hours.
Ramazan ends when the first crescent of the new moon is sighted again. Eid-ul- Fitr is the Islamic holiday that marks the end of Ramazan. APP/Web Desk