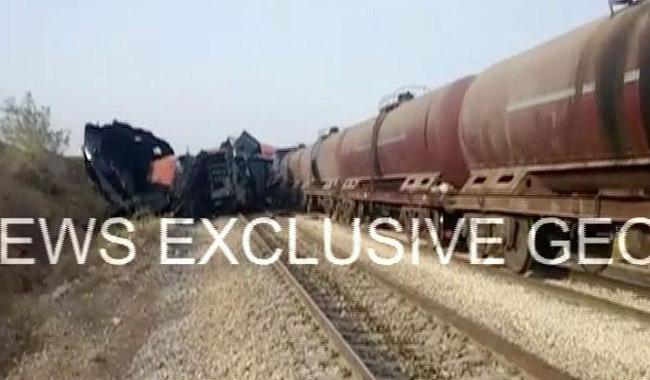 HYDERABAD: North and South bound Railway traffic was suspended after a goods train and an oil-carrying train collided near Hyderabad, Geo News reported on Saturday.
The incident took place between Bholari and Meeting Pul when the goods train hit oil carrying train. It was not immediately clear whether there were any casualties.
According to private TV channels, repair work was underway on the railway track which was damaged due to the accident.
Last year 22 people were killed and 50 injured after two trains collided in Karachi`s Landhi area early.
The incident occurred in Gaddafi Town Landhi when Fareed Express collided with Zakaria Express, due to wrong signal given to the latter. Scores of people were wounded in the wake of the collision.