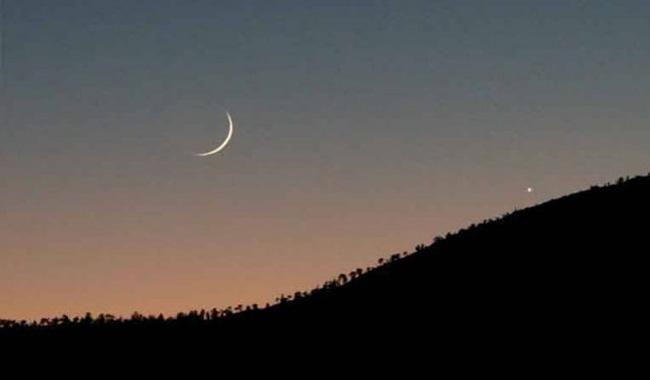 ISLAMABAD: Meeting of Central Ruet-e-Hilal Committee for sighting the crescent of Shawwal would be held on June 25th in Peshawar.
According to a statement, the meeting would take place in the office of the Administrator (Auqaf), Khyber Paktunkhwa located on Eidgah Charsadda Road.
Meetings of Zonal and District Ruet-e-Hilal Committees would be held at their respective headquarters at the same time.
The statement said the chairman of the Central Ruet-e-Hilal Committee would announce the decision of crescent sighting or otherwise subsequently on the basis of information received.
Eid ul Fitr marks the end of Ramzan and is celebrated on 1st Shawwal after sighing of moon.