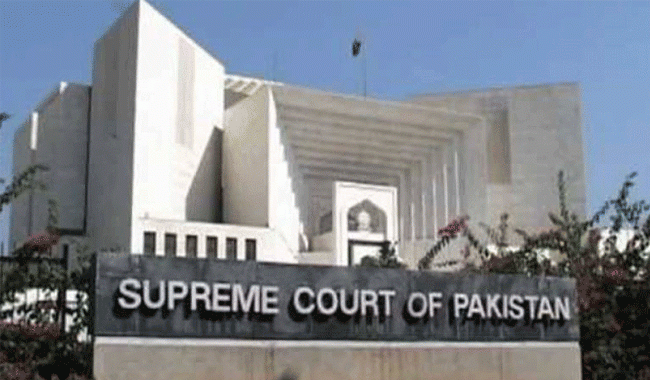 ISLAMABAD: The Supreme Court of Pakistan on Tuesday termed reports of Justice Asif Saeed Khosa urging Imran Khan to file a petition against former prime minister Nawaz Sharif as baseless allegations.
According to a statement issued from the Registrar's Office, "Justice Asif Saeed Khosa does not know Imran Khan personally, nor has he ever spoken to the PTI chairman privately."
"What Khan said regarding Justice Khosa's remarks during a televised interview was twisted and presented with mala fide intent, which is very unfortunate," the statement said.
The registrar added that what was said in the interview was the same words spoken before a five-member larger bench, led by former chief justice Anwar Zaheer Jamali, on November 1, 2016. Justice Khosa was also part of the same bench.
The statement noted that when the PTI announced to lock down Islamabad last year, the apex court had already begun hearing the Panama Papers case.
"Justice Khosa had asked political parties to rein in their horses during hearing in an open court. The observation of the worthy judge was since the matter was before the court so all parties should refrain from taking measures which could cause trouble for the masses," it said.
Honouring the words by the worthy judge, the sit-in in the federal capital was called off, while these remarks by Justice Khosa were also carried by print and electronic media, it added.