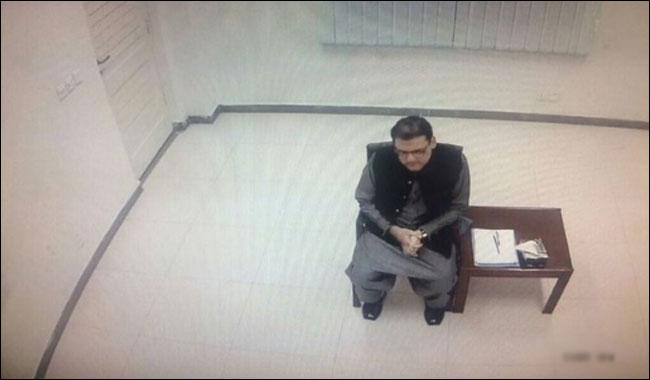 ISLAMABAD: The Supreme Court on Wednesday sought reply from the Joint Investigation Team (JIT), probing offshore assets of Sharif family, over leaked picture of Prime Minister Nawaz Sharif's elder son Hussain Nawaz.
Earlier, Hussain Nawaz filed a petition in the apex court against the leaking of his picture during his first visit to the JIT headquarters – Federal Judicial Academy–on May 28.
Radio Pakistan reported that Hussain Nawaz has filed a petition in the Supreme Court seeking formation of a Commission to probe the issue of his leaked picture.
Hussain Nawaz has stated in the petition that the JIT members pressurize to get statements of their liking. Those appearing before the JIT are threatened of arrest or dire consequences.
The petition said the incident of leaked picture and video recording are violation of code of ethics and law.
He asked the court to stop JIT from video recording to fulfill demands of the justice.
The JIT has summoned Hussain Nawaz and Hassan Nawaz again, sources said.
According to the sources, the probing team has issued summons to Hussain Nawaz to appear before JIT on Friday, June 09 at 11:00 am and Hassan Nawaz for Saturday June 10.
Hussain Nawaz will appear before the JIT fifth time on June 09, while it's Hassan Nawaz's second appearance.
The JIT, on Wednesday, submitted its interim report to the Supreme Court.