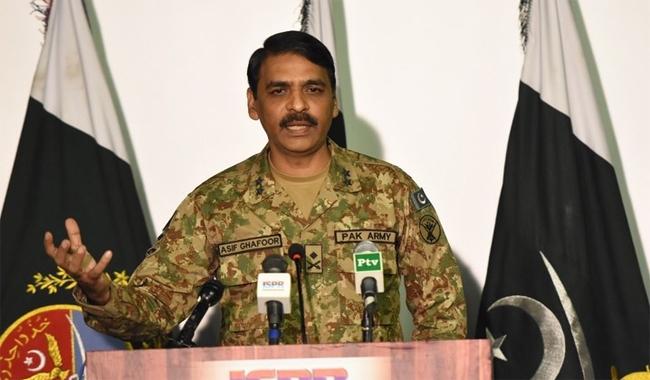 PARACHINAR: Military Spokesman Major General Asif Ghafoor has said that security of every place in Pakistan is equally important for them.
Speaking to media, DG ISPR said, "People of entire Pakistan are equal, therefore, security of every place in the country is equally important for us."
"Pakistan Army is taking concrete measures for peace and tranquility in the entire country including Pak-Afghan border."
General Asif Ghafoor went on to say, "Contingents of Pakistan Army are reaching Parachinar to make this city a secure place."
DG ISPR is along with Chief of Army Staff, General Qamar Javed Bajwa in Parachinar, where the Army Chief will meet the tribal elders and protesters.
Over 70 people were martyred and several others injured in twin blasts in Parachinar last week. People are protesting and staged a sit-in there for eight days. The protesters rejected the Prime Minister's compensation package and the protesters announced that the sit-in would continue till their meeting with Chief of the Army Staff (COAS) General Qamar Javed Bajwa.
The protesters vowed to continue the protest till acceptance of their demands.