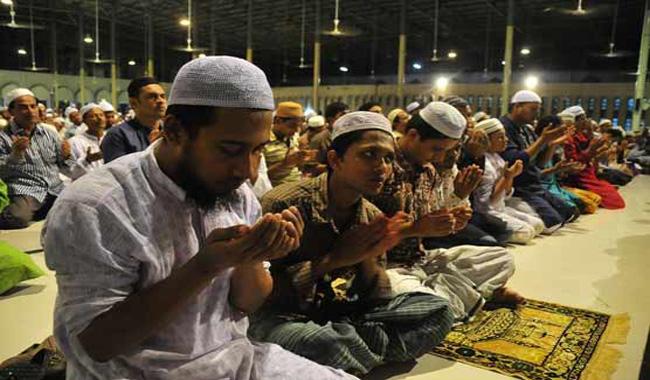 KARACHI: As the 27th night of Ramzan began, thousands of worshippers entered the mosques to offer special prayers across the country, in a highly spiritual atmosphere.
On 27th of Ramzan, worshipers humbly pray to Allah to have them accepted with the winners in paradise, they recite the holy Quran and offer special prayers to persuade Almighty and seek forgiveness.
Special arrangements have been made for special prayers in mosques to mark the holy night and seek divine blessings.
Muslims after Isha and Taraweeh prayers stay at mosques and recite the holy Quran and conduct special prayers on this auspicious night of Ramzan.
Muslims normally consider the night of 27th Ramzan as Laylat-Al-Qadr, which is better than one thousand months (nearly 83 years).
The holy Quran and the creation of Pakistan are the great gifts of the auspicious Shab-e-Qadar.
Mosques, houses and streets are decorated with colorful pennants and buntings. Most of the mosques have also arranged completion of recitation of Quran in this night.