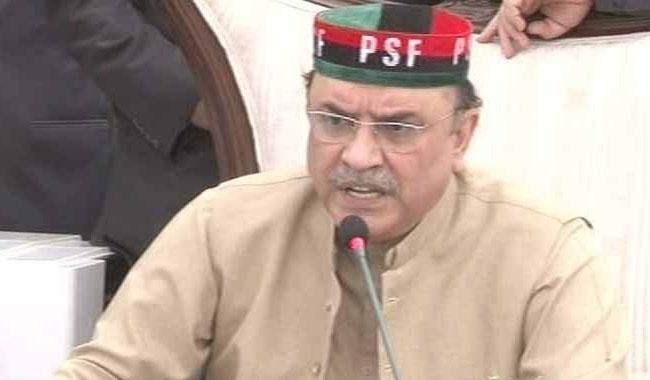 SANGHAR: Former president and PPP Co-chairman Asif Ali Zardari said on Thursday that the Bhuttoism is the name of spirit and an ideology.
"No one has seen Bhuttoism as close as I did. Only we know the problems of masses as we are sons of the soil, " he said while addressing a gathering here.
While referring to the Sharif's without taking their name, he said that they (Sharif's) only know how to sell iron and not running the government.
Also criticising the PTI chief, Zardari said ruling a country and playing cricket are two different things. We will tell them how to run a country after coming into power.
He said solar pumps would be installed across Sindh.
Those who did not scare of Zia's Marshall Law cannot afraid of the NAB today, he said.
"I ask Mian Sahab to show courage like a lion as you have acquired a symbol of it," Zardari advised the prime minister. We extended support to you when you faced a conspiracy in the past, but later you did not give us due value and started victimising our friends.