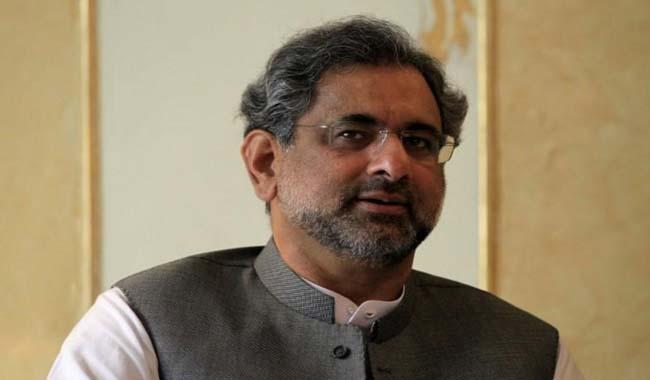 ISLAMABAD: A cabinet stint championing the use of liquefied natural gas (LNG) will probably help new prime minister Shahid Khaqan Abbasi curb rolling blackouts.
How Abbasi, the co-founder of a budget airline and a skydiving fan, tackles those two issues may define his tenure as he seeks to tilt the next general election, due in mid-2018, toward the ruling Pakistan Muslim League-Nawaz (PML-N) party.
Ousted leader Nawaz Sharif was disqualified by the Supreme Court last month and within days had installed Abbasi as a temporary prime minister. Sharif then had a change of heart about plans to elevate his brother as long-term leader.
With Abbasi, 58, now likely to stay on until the election, the opposition is training its crosshairs on him while voters seek clues as to what he can accomplish in less than a year as the leader of a nuclear-armed nation of 190 million.
U.S-educated Abbasi has been frank about Sharif's role as the power behind the throne but those close to him expect a slightly different approach to the army.
"He is going to repair the relationship and have a better communication channel to the army than Nawaz," said a senior PML-N official.
"Shahid is very pragmatic and aware that the army is there, and you can't just wish them away."
After his first meeting with the army chief General Qamar Javed Bajwa on Tuesday, Abbasi said: "The entire nation is proud of the sacrifices rendered by security personnel in ridding the motherland from the menace of terrorism."
One of Abbasi's first moves was to merge the petroleum and power ministries, a step Western donors had advocated for nearly a decade. He will head the new energy ministry.
Abbasi championed Pakistan's embrace of LNG after the PML-N won 2013 elections with a promise to end frequent power outages.
In an interview with Reuters as petroleum minister in July, Abbasi said he wanted to ramp up use of LNG for power plants and was scathing about a power ministry that was "averse to change".
On Tuesday, he announced that future energy plants would focus on gas and domestic coal over oil.
Pakistan's LNG bet has largely paid off, with Western companies flocking to build terminals and other infrastructure, despite initial scepticism.
Abbasi has promised blackouts will end by November, which would give the PML-N a huge fillip ahead of the 2018 polls.
The former engineer "likes to get his hands dirty" and will be more than a placeholder, said one senior energy official who has worked closely with Abbasi.
"He's into results," the official added. "He often says to us: 'Talk is really cheap, you need to deliver.'"