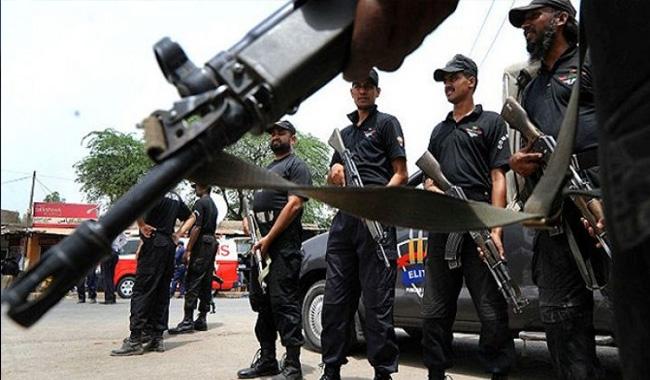 KARACHI: Counter Terrorism Department (CTD) claimed to have killed three suspected terrorists in a late night encounter at Machar Colony area of Karachi on Sunday.
According Senior Superintendent of Police (SSP) Shahid Hamid, on a tip-off, CTD carried out a targeted raid in a house at Machar Colony, neighbourhoods of Kiamari Town in Karachi, where cops entered the house to approach the alleged terrorists, they suddenly resorted to firing, After heavy exchange of fire three terrorists got killed, while four others arrested.
CTD claimed to have recovered a huge cache of arms and improvised explosive devices (IEDs).
While a heavy contingent of police was called in to conduct a search operation in the area to nab other accomplices of the terrorists.