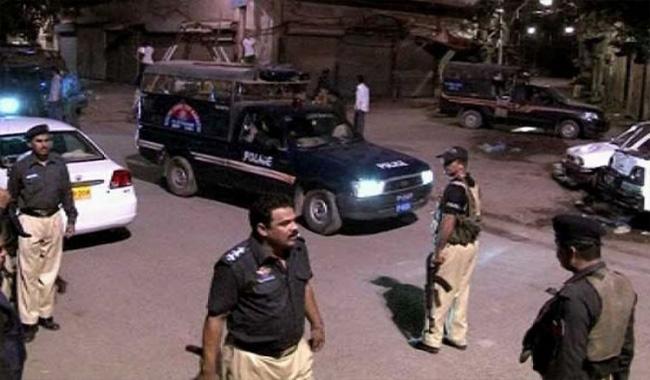 QUETTA: Police claimed to have killed three suspected terrorists in late night encounter at Eisa Nagri area of Quetta on Thursday.
Police said, on a tip-off, they carried out a targeted raid in a house at Eisa Nagri in Quetta. As the police entered the house to approach the alleged terrorists, they suddenly resorted to firing, while police effectively responded and in retaliation three terrorists got killed, they added.
The police claimed to have recovered a huge cache of arms and ammunition from the custody of the alleged terrorists who were killed in shootout.
Heavy contingent of police have been called to cordon off the area.
The operation was carried out hours later the Superintendent Police (SP) Quaidabad Mubarak Shah and his three security guards were martyred by unidentified armed men ambushed their vehicle in Quetta.
While Chief Minister of Balochistan Nawab Sanaullah Khan Zehri lauded the police action and vowed to continue anti terrorist efforts to eliminate the menace of terrorism from the province.