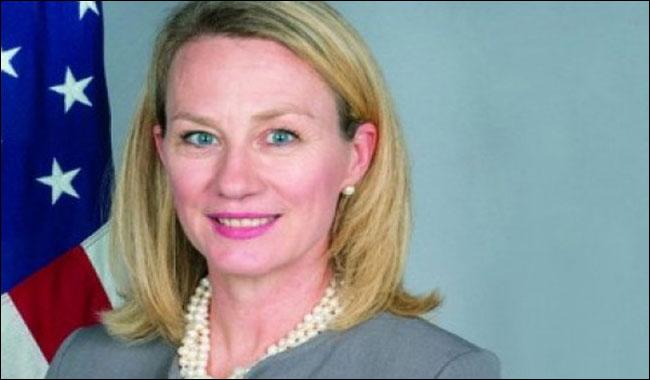 WASHINGTON: Acting Special representative for Afghanistan and Pakistan and Acting Assistant Secretary of State for South and Central Asian Affairs, Alice Wells will visit Islamabad next week, US State Department said Sunday.
In a statement issued here, the State Department said Alice Wells will travel to Islamabad, Dhaka (Bangladesh) and Colombo (Sri Lanka) from August 28 to September 2.
She will meet with government officials, business leaders, and civil society representatives to discuss US cooperation in the region.
On September 1, she will speak at the Indian Ocean Conference in Colombo, which will bring together high-level officials from around the world to discuss peace, progress, and prosperity in the Indian Ocean region.
This is said to be the second trip to Islamabad this month by Wells.